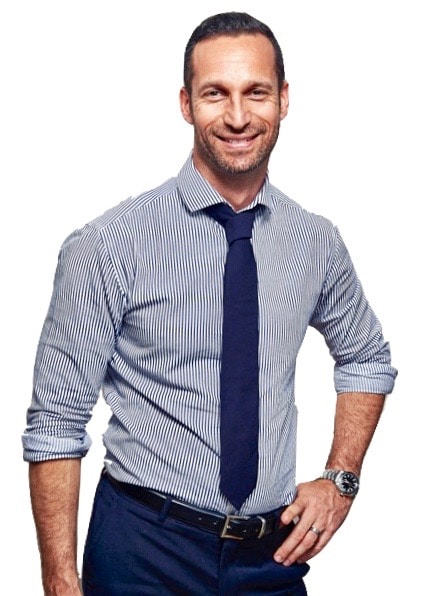 Clinical Director/Senior Podiatrist
Lance Penn has over 20 years' experience in private practice. I grew up and qualified in Johannesburg, South Africa and ran a busy private practice before moving to Australia in 2001.I started the City Practice in early 2002 and built it in to a well-respected sports clinic. In 2006 Brent joined the clinic and between us we manage the ModPod practices.
Over the last 20 years I have treated tens of thousands of feet, I would have seen patients from every sporting discipline over all levels and I can honestly say there is no condition that I have not seen and treated. The great attribute about having a Brent as a clinical partner is that I have another practitioner with 20 years' experience to problem solve tricky cases and have found this to be extremely beneficial to helping people.
Over the years I have played most sports, rugby( In South Africa you could play 2 sports, Rugby or Rugby), soccer, tennis, squash, cycling and running.
I have run five half marathons and heaps of C2S but can't run anymore due the cumulative effects of many injuries over the years, I seem to have had every running injury in the book which sucks for a running podiatrist but it really has made me be able to relate to injuries and treatments' thereof.
These days I walk C2S with the kids which is awesome and do stand-up paddle boarding, if you have not tried it then you should, its pain free, outdoors, fun and great work out all round.
I am grateful to be a foot expert, I really love what I do, after all these years I still get excited about feet.
If I had to sum up our style of practice it would be as follows;
"We are passionate about life and connecting with people. We infuse this into our relationships and commitment that we have with our patients. This is the cornerstone that drives the WHY we get out of bed in the morning. We love connecting with people as they become part of our ModPod family. We don't always have all the answers upfront but we carry on trying until we do."
Ok that's enough about me, from here on it's about you!
If you have any questions relating to how I can help you please contact me or come on in, hope to help you in the future. Cheers!
Only valid to New Patients to ModPod
Not to be used in conjunction with any other offer
Not to be used in conjunction with EPC programme