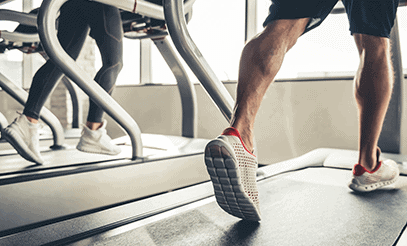 Our team has undergone extensive training & has experience in providing extra level of care when it comes to sports related injuries.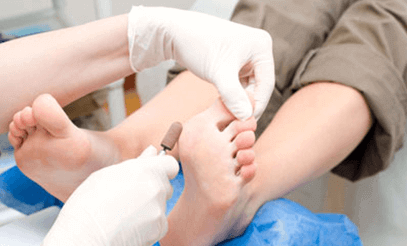 Even if you are not a sportsman, you may have problems with your feet. We can help with nail problems, plantar warts, corns, calluses and more.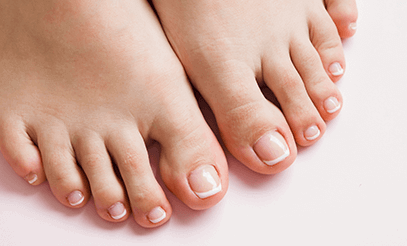 Fungal nails are the most common issues we treat. Over the last 10 years we have been using Hot and Cold Laser Therapy.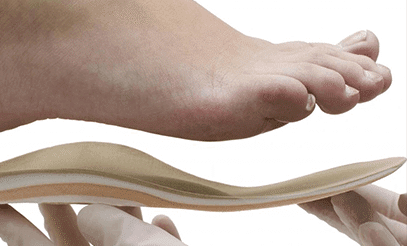 Our podiatrists offer custom made 3D scanned orthotics in Sydney, plus we provide very useful information about orthotics themselves,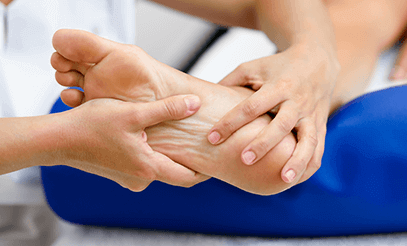 We have developed PodPhysio which combines the key elements of sports podiatry and physiotherapy into one structured treatment plan.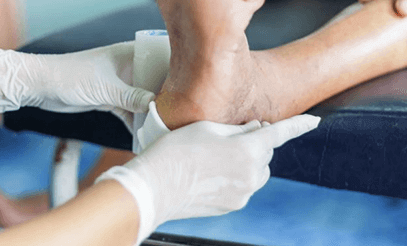 Marigold Therapy is a highly effective treatment for all foot problems that consist of a combination of plant-based medication and podiatry.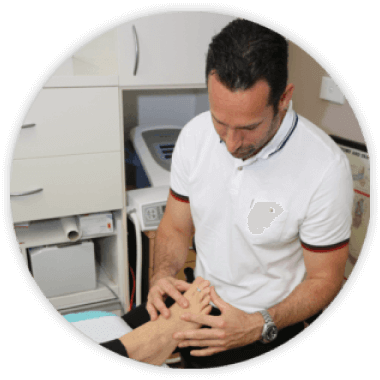 Looking For An Experienced Podiatrist in Sydney?
We are highly experienced Sydney Podiatrists and Physiotherapists with special interest in foot and ankle injuries. We have always looked to advance our treatment approach combining the key elements of podiatry and physiotherapy into your treatment plan. We are the clinic of choice.
It is easy to take your feet for granted. You get up, move about your house and go to work. You play sports, and you run around with your kids. You even drive your car or walk up the stairs. All of these simple daily tasks give meaning to your life. All of them rely on your feet. Therefore, treat your feet right with a podiatrist.
Most people go to their general practitioner on a regular basis, but not many have probably been to a podiatrist before. Podiatrist's focus on problems of the feet, ankles and lower legs. This area of the body may not seem overly complex, but the lower extremities carry a lot of the load for your body throughout the day. The stress of walking, standing and running can all accumulate in your feet or ankles. This is easy to overlook until you start experiencing problems. That is when most people realise, they need help. Fortunately, ModPod is here to help.
ModPod offers a wide range of podiatrist services in Sydney CBD, Dee Why, North Ryde, Mosman and other areas throughout Sydney. Our team is extensively experienced in all areas of podiatry with some of our podiatrists being in practice for more than 20 years. Our podiatrist Sydney team is experienced, professional and friendly to make you feel comfortable as you take a load off your feet.
What Podiatry Services Do We Offer?
Given how much the feet must do daily, there are many things that can go wrong with this part of the body. That is why our team at Mod Pod offers a variety of services for your weary feet. Our service options include:
Sports: Sports injuries commonly happen to the feet, ankles and lower legs. We have a keen grasp of soft tissue damage and stress injuries.
General: Even if you are not a sportsman, you may have problems with your feet. We can help with nail problems, plantar warts, corns, calluses and more. If you have general foot pain, we will fully assess your foot to find a cause.
Orthotics: With orthotics, you can get custom support with every step.
Bio-mechanical assessments: We can use advanced techniques to fully analyse your foot pain.
Shockwave therapy: This unique therapy targets the soft tissue for substantial pain relief.
Laser fungal treatment: Improve nail appearance with cold laser treatment. 
Physiotherapy: We can help you with rehabilitation after an injury to your feet or ankles.
Contact Us To Get Back On Your Feet
Maybe you have never been to a Sydney podiatrist, or maybe you are looking for a new office to call home. At ModPod, we are ready to help you with any of your foot problems. Contact one of our offices for an appointment today. If you're looking for a podiatrist in Sydney, look no further than ModPod Podiatry. 
During consultation we will:
Identify what is going on for you and what the source of the problem is.
Provide you with treatment to get you moving in the right direction immediately.
Create a tailored solution to help you get the results that you want personally.
We can accommodate your urgent foot care needs
Dr Tariq Khan
Senior Podiatrist
Brendan Coyle
Senior Podiatrist
Reid Lyons
Clinical Director / Podiatrist
Josh Sund
Senior Podiatrist
Lance Penn
Clinical Director / Sydney Podiatrist
Lesley Calvert – Evers
Clinical Director / Podiatrist