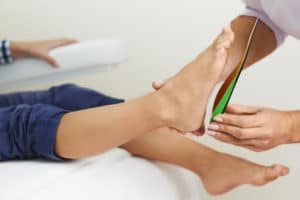 Foot and leg problems are very common in sports and they are to be fixed immediately. It is a costly mistake to ignore foot and leg problems. Orthotics Sydney are foot and ankle experts who offer immediate service to foot and leg related emergencies. They are able to fix issues that several other podiatrists find challenging to deal with.
Commonly Treated Medical Conditions
The commonly treated conditions by Orthotics Sydney include but are not limited to Achilles Tendinosis, Bunion, Callus, Corns, Children's feet, Hallux Limitus, Rigidus, Hammer Toe, Heel Pain, Ingrown toenails, Knee pain, Morton's Neuroma, Metatarsalgia, Nail Fungus, Plantar Fasciitis, Running Injuries, Shin Splints, Sprained Ankle, Stress Fracture, Turf Toe and several other ailments.
Importance Of human Feet
The human feet is indispensable in day to day ambulatory functioning. Any disorder that affects the feet can handicap the activities of daily living and when it is not fixed it can lead to decreased functionality and low self-esteem. People who lead an active professional or social life will find it very hard to cope with the handicap of not being able to function normally.
Customized Treatment Strategies
Orthotics Sydney provides for customized treatment strategies in order to reduce the symptoms of the underlying orthopedic issue. They can help with procedures and treatment plans to reduce your pain as soon as possible. Therapy is chosen depending upon the condition to be treated and some treatment procedures might require to follow up physiotherapy sessions to achieve complete rehabilitation.
Crack In The Bone
Cracks in the bone are very common admissions at Orthotics Sydney. A small crack can lead to severe pain in the foot due to the stress fracture. It becomes impossible for someone who is suffering from such issues to be able to continue with weight-bearing activities. If they continue without treatment, which is impossible even for the strongest sports person, they are only going to make the condition worse. Timely treatment can avoid further bruising.
Tenderness and Swelling
Almost every kind of bone related issue is expressed in the form of swelling and tenderness. It is indeed an indicator of a bone issue that needs to be addressed immediately. The primary goal of Orthotics Sydney when dealing with any issue is to provide with treatment that will relieve pain thereby enabling the fracture to heal.
General Healing Practices
Most of the fractures, cracks and bone issues need a reasonable healing period facilitated by non-exertion and rest. Some conditions would require abstaining from weight bearing activities and heavy lifting. Bone issues are not just common in sports persons. It is pretty common in non-athletes too. It is important for the patient to follow the instruction of the Orthotic expert to facilitate quick healing.
For most of the foot or feet related issue, it really matters as to how you put the weight of your body on your foot, specifically so, when you run or walk. In some cases, it might be essential to make use of crutches and in order to relieve the painful foot from the weight bearing activities until the healing is completed. Follow the instructions from the expert.