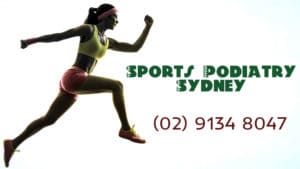 Are you tired of going through some problems in your feet and have no idea about the doctor you need to consult?
Sometimes we go through different kinds of unusual health-related issues, but we have no idea which medical professional is the one we need to consult. In fact, some people are not even aware of the existence of medical professionals like podiatrists.
A podiatrist is a person who takes care of your feet. From the skin of your feet to muscular issues, from the bone problem of your feet to the joint issues – everything is taken care of by this medical professional.
You may be wondering when you need to go to Podiatrist near you. There are a few signs that your health shows to you and tells you to search for a good Sports Podiatry Sydney so that you can get yourself treated before something more serious happens to you due to that sports injury or any other feet related problem:
1) Swelling in the feet or foot that terribly disturbs you:How often do your feet swell? Do you notice the swelling when you return from the gym or after playing a sports activity? If yes, you need to see a medical professional.
2) Numbness in the feet: No doubt if your feet turn numb at times, you can avoid paying attention to it, but if it happens often, you've got to get it checked by a professional individual. You need certain medicines.
3) Unusual corns that are disturbing you while walking: It is quite common to get ordinary corns, but if you get some weird ones, get yourself checked.
4) Pain while walking:What happens when you walk? Do your feet pain? If yes, get yourself checked and you'd be fine in no time at all.
5) Severe injury caused in the feet while playing sports: You just have to get in touch with a nice Sports Podiatry Sydney if you have hit your ankle or feet while playing any sport.
6) Ingrown toenails that look weird: Sometimes, you don't realize what's wrong with the nail of your toe, but if you see it growing inward and it looks really creepy, don't be worried –a good podiatrist can help you get rid of this issue.
7) Bleeding heels or cracks in the skin of the feet: If you notice bleeding heels or cracks in your feet, you have to consult a podiatrist. It is better late than never!
Now that you have learned about the top signs that scream at you to visit a podiatrist, make sure you keep an eye on all these signs. If there is anything that is causing the problem to your daily life, and if it is related to your feet, you just need to find a good podiatrist so that you can get rid of the same. A good podiatrist will help you from the tiniest problem to the most major one related to your feet.