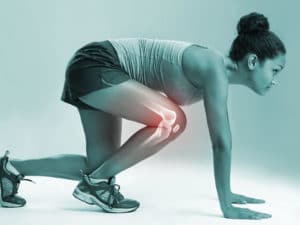 Welcome to the best podiatrist treatments in North Sydney by Mod Pod where you get all sort of foot and leg problems treated which no others can fix. Here is a list of A-Z solutions and treatments that we offer at Mod Pod, North Sydney: Sports Podiatry, Physiotherapy, Bike Fit, Custom Orthotics, Laser – Fungal Nails and General Podiatry.
With the intention to focus on the foot and ankle area and its effect on the lower limb, Mod Pod has created its PodPhysio which is a combination of the main elements of both Podiatry and Physiotherapy making the approach unlike anything else.
In General Podiatry, at Mod Pod we will identify the root cause of the problem, start the treatment with a solution which helps you to get the desired results on the go. The general Podiatry includes an examination to identify the various reasons that led to the problem and you will be treated by caring experts and professionals, in turn solving your problem.
Coming to Orthotics, Mod Pod has custom made 3D scanned orthotics to offer you besides providing helpful information about orthotics in terms of how they work and affect your feet. Above all, our experts are there to guide you whether or not it is the right solution for you.
One of the services of Mod Pod is Podiatric treatments are Cycling Orthotics. Custom Cycling Orthotics are specially made insoles which are designed in a way that they give your foot comfort and grip to your foot while peddling to avoid from slipping.
As Mod Pod are sports podiatrists, we initially try to understand the condition of your foot and diagnose using Digital Gait Analysis, Gait Scan and 3D Orthotic Scanning after which your condition will be managed in a particular approach in which footwear, strapping, stretching and different exercises to strengthen the affected parts. All this is done with experts. In order to enable the patients to take the right decisions when it comes to their health, Mod Pod believes in educating the patients.
The latest digital assessments at ModPod, like Video Gait Assessment, Computerized Pressure Assessment, and 3D Scanning help us to exactly diagnose and give the proper treatment.
As a part of pain management, at ModPod, we use the RSWR – Radial Shock Wave Therapy where it is generally applied in three sessions with one-week intervals. Most of the patients say that there was a good improvement after the second session of RSWR.
At ModPod podiatry, we have the most advanced technology in treating nail fungus and over the last few years, we have helped many in treating the fungus on their feet giving them attractive toes and the confidence to show their toes.
ModPod Podiatry offers the best solutions for foot and ankle injuries with a unique approach known as PodPhysio which we have developed and we are successfully treating foot and ankle injuries.